INTRODUCING Pre-Sure®
We're transforming preoperative care.
Each patient is unique, we strive to establish personalized medicine solutions for patients and physicians alike. Our Pre-Sure® (PRE-operative SUrgical REhearsal) models are made with soft synthetic polymers that mimic human tissue making them ideal for practicing incisions and sutures. They allow you to practice on a 3D printed, patient-specific replica before operating. Personalized patient care improves patient experience, maximizes safety and drives better outcomes.
1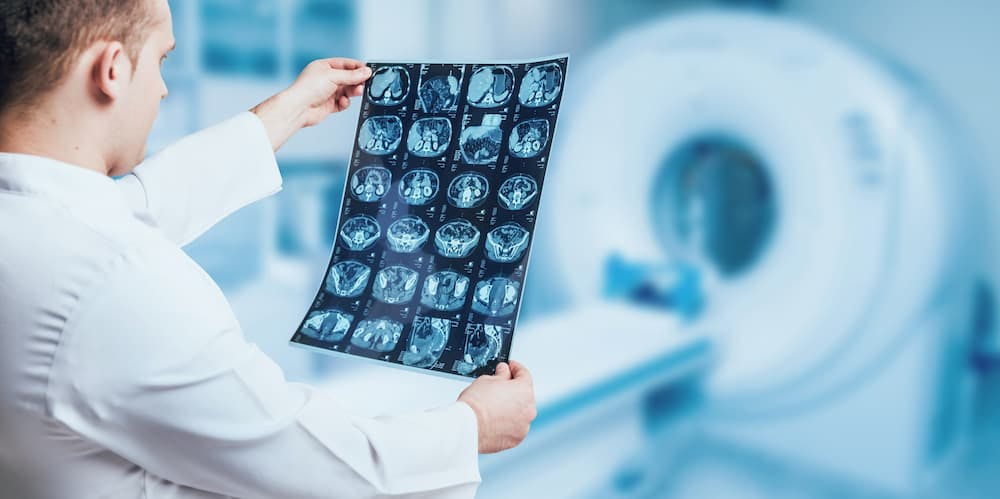 Upload your patient's scan
Upload your patient's CT or MRI scan to our secure server here.
2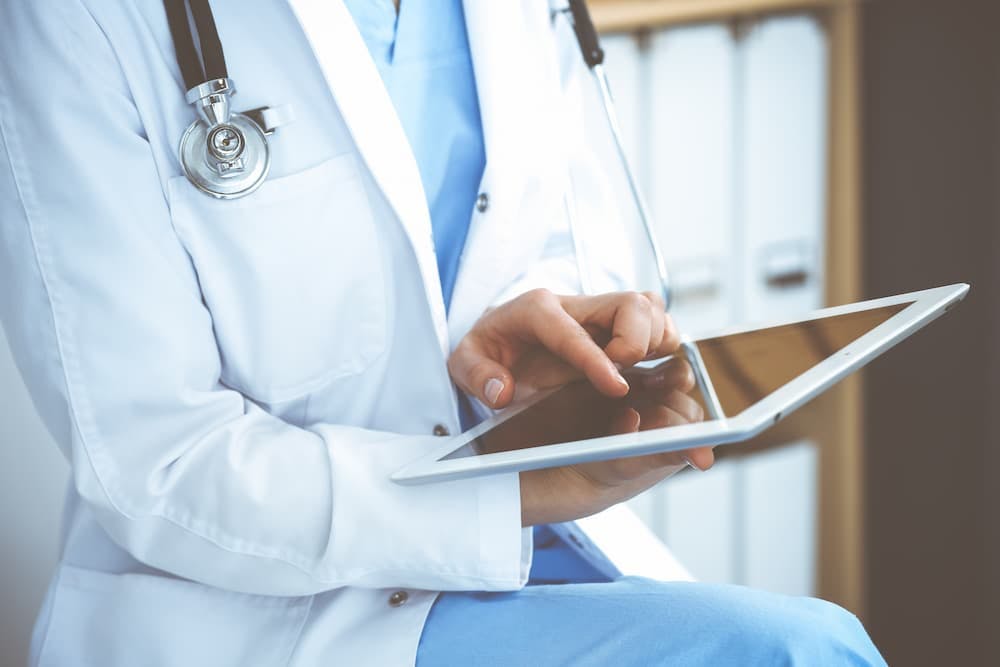 See your model
Within 24-48 hours Lazarus 3D will deliver a virtual "Digital Twin®".
3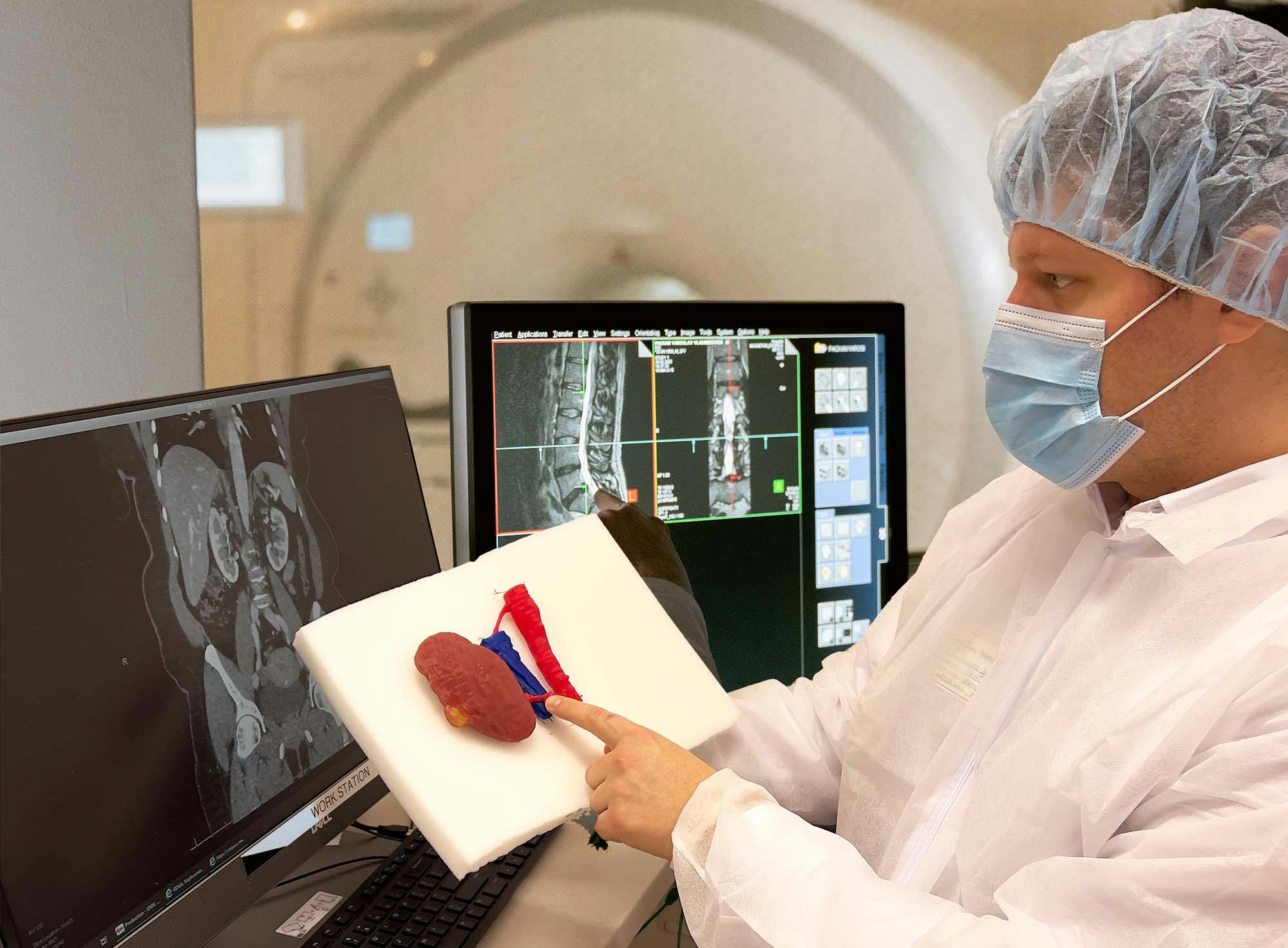 Hold the replica in your hands
Within one week, Lazarus 3D will send you a physical model.
4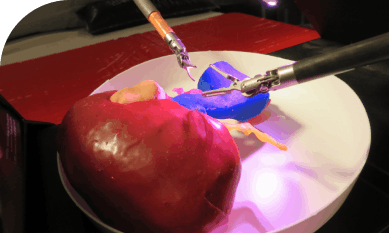 Rehearse your procedure
Practice incisions, sutures and more on the model itself.
‹ SWIPE ›
Aim for possible time gain, or better margins
Plan for unique challenges
Print all complex anatomic cases
Rehearse without patient risk
Perform more than one rehearsal
Limit costs in actual surgery
BENEFITS OF Pre-Sure®
Laser focus your preoperative care.
Rehearsal on a bespoke model allows you to practice complicated procedures while also helping you anticipate unforeseen surgical challenges—all at zero risk to your patients. Empower yourself with the tools to deliver the quality of care your patients deserve.
Lazarus 3D patented technology allows to create ultra-realistic models. Watch physicians cut, suture, even cauterize the models and rehearse their procedures like never before.
Lazarus 3D at a glance.
Explore our latest success stories, tech innovations, and more.
True stories from the OR.
See how our patient-specific 3D models are transforming preoperative planning.
Pre-Sure® CASE STUDY
Dr. Layron Long, Samaritan Health
Impact of Patient-specific surgical rehearsals on outcomes
Rapid Surgical Planning on the next-level
Improved patient education and communication tool
Pre-Sure ® CASE STUDY
Dr. Richard Link, BCM
Allows an accurate prediction of tumor excision time
Valuable in predicting the feasibility of RALPN
Cutting edge technology that makes surgery smarter
Pre-Sure ® CASE STUDY
Dr. Dipen Parekh, UHealth
Rehearse the surgical approach in advance
Pre-Sure optimized surgical plan and OR efficiency
Benefits for particularly challenging and complex procedures
We're inspired by innovation
Dr. Jacques Zaneveld, Ph.D.
Dr. Jacques Zaneveld is a professional scientist and entrepreneur. Half of his early life was spent on a boat in the South Pacific, while the other half was spent in Corvallis, Oregon. Traveling the world instilled him with a sense of wonder and curiosity that fuels his work to this day.
Trained as a scientist, Dr. Jacques Zaneveld has published numerous scientific papers, and obtained funding for his work from the National Eye Institute, National Library of Medicine, the CIBR center, and the National Science Foundation. Originally, 3D printing was a hobby, but he quickly realized its potential to revolutionize medicine and science.
Jacques founded Lazarus 3D to help scientists and clinicians by providing them with 3D printing tools and techniques.
Dr. Smriti Zaneveld, Ph.D.
President, Founder and COO
Dr. Smriti Zaneveld joined Lazarus 3D in 2018 and serves as President. Prior to joining Lazarus 3D, Dr. Smriti Zaneveld completed her Ph.D. at Baylor College of Medicine where her research focused on identifying the genetic causes of inherited eye diseases, and developed novel therapeutic treatments for ocular disorders.
She has a proven track record as a successful scientist with over a dozen scientific publications in the areas of human genetics and 3D printing, and adds valuable depth to Lazarus 3D's team. She has also mentored numerous trainees, presented at many international scientific/medical conferences, and has served as a reviewer for scientific peer-reviewed journals.
Smriti is very passionate about the development of innovative technologies in medicine using 3D printing that can improve patient care and surgery outcomes.
At Lazarus 3D, Dr. Shalash concentrates on advancing patient-specific medical devices through innovative R&D and collaborative work with leaders in healthcare. As a biomedical engineer, Dr. Shalash spent his career developing innovative solutions to enable cryopreservation of intervetebral discs and cartilage tissue from patients. Additionally, his work utilizing finite element analysis and MR imaging led to the development of an ML driven approach to determining the microenvironment in the intervertebral discs which has applications in guiding stem cell therapy treatments. As a scientist and entrepreneur, Dr. Shalash is very excited about the future of surgical care, where advances in medical imaging, AI, automation and 3D printing will drive a new standard of care where patient treatment is always delivered with confidence.
Executive Clinical Director
Cheri Waddell, Sr. Clinical Program Manager for Pre-Sure at Lazarus 3D, is a highly-experienced Health Administrator with an extensive background in onboarding new employees, training existing employees, auditing clinic operations, establishing a budget, and reviewing treatment plans. She has served as an outstanding Operations Manager for healthcare organizations in her previous roles, where she worked closely with surgeons to provide high-quality health care to patients. Cheri is an invaluable team leader and a strong advocate of Lazarus 3D's mission to bring the best technologies that drive the quality of care and outcomes to the global healthcare community. By working with healthcare providers and fostering collaborations and unity, Cheri is committed to increasing Pre-Sure's impact on the care of patients.